We were given a challenging task of providing a fool proof packing for 3 units of Wind Electric Generator. These Generators were to be shipped to Germany for testing to verify few technical aspects. Thus, the company wanted to have the generators duly packed by professional packing company such that the generator is not affected by sea transportation. They wanted packing to be air tight as much possible and also with corrosion inhibitor & humidity absorption.
Generator Before Packing. Weight: 50 MT; Dimensions: 5 x 5 x 4 (meters)

After detailed inspection of the Generator, we proposed below methodology for packing.
Cleaning of the Generator by mopping to remove dust, dirt, oil, grease or minute particles on the surface.
After the Generator was properly dried, heat shrink wrapping using 160gsm polyethylene material.
Placing VCI foam & Silica Gel packs to protect the air gap area by absorbing any moisture.
Covering the Generator with 250gsm polyethylene material and securing with strap belts.
Placing of final cover provided by client (general transport cover).
Below sketch provided with packing proposal shows the position of VCI foam (Blue) and silica gel (red), placed equally- spaced and all around the air gap area of the Generator. The shrinkwrapping area shown in red.
We successfully completed the packing to client's satisfaction and the entire packing process was monitored by an independent marine surveyor. Finally, we successfully delivered the 3 Generators to the testing facility in Germany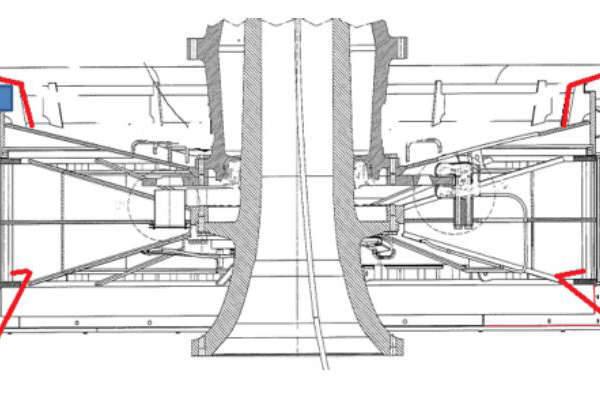 The below are the packing process. Please click on the images to see more details.